Predicting Bull Runs, Filing for ETFs, Collecting Txn Info and 20 Crypto Jokes
This cryptoweek: crypto's liquid staking sector rose to a near-record high with a $15 billion surge, bitcoin defied the trends as crypto funds experienced a $342 million outflow streak, Bitcoin miners were considering hedging options to protect their revenue stability amidst the market volatility, Vitalik Buterin predicted that Ethereum full nodes could become so light-weight that they could run on mobile devices, Changpeng Zhao said DeFi could outshine CeFi during the upcoming bull run, Justin Sun predicted the next bull cycle, and the P2P team requested $1.5 million in funding from Lido DAO to further develop Lido's staking service for Solana.
Then, ARK 21Share and VanEck filed for the first-ever ETH spot ETF in the US, a JPMorgan analyst opined that the US SEC will be forced to approve multiple spot Bitcoin ETFs following the Grayscale victory, and Grayscale urged the SEC to greenlight a spot bitcoin ETF 'as quickly as possible'. The EU seems to have gotten its blockchain king judging by the overwhelmingly positive feedback from the ETH Warsaw attendees, Sorare announced its 3D digital football player cards with integrated AR capabilities, the highly-anticipated MetaCene blockchain MMORPG may soon come out, and producer Axident started the sale of NFTs that give owners a percentage of future streaming royalties to Justin Bieber's song 'Company'.
As that was happening, Coinbase unveiled a new crypto-lending service for institutional clients in the US, VISA began using the Solana blockchain for stablecoin settlements, and Grab added support for a Polygon-based Web3 wallet and NFT vouchers.  Binance Eastern Europe Vice President and the CIS Manager announced their departures as the exchange considers an exit from Russia, the London Stock Exchange Group was exploring using blockchain to offer extensive trading of traditional financial assets, South Korea's Hana Bank partnered with BitGo to provide digital asset custody services, and Bitfinex reportedly held BTC on its balance sheet.
Meanwhile, the Bank of China and Meituan signed a digital yuan collaboration deal, the Reserve Bank of India's Governor touted CBDCs as a solution to 'high cost, low speed' cross-border payments, and the ECB praised the European Commission's digital euro proposal as key to competing with the private sector, but digital euro may face hurdles in non-euro member states. On the other hand, SBI Remit partnered with SBI Ripple Asia to introduce Ripple's XRP-enabled international remittance solution to bank accounts in three countries.
In the regulation world, VASPs in the UK are now required to collect, verify, and share information on crypto transactions following the implementation of the Travel Rule, OKX entered the final stage to obtain a VASP license in Hong Kong. Japan's top financial regulator proposed key amendments to the nation's tax code relating to profits on digital assets, and the US FASB unanimously approved new accounting standards for disclosure of crypto holdings.
In legal news, Genesis Global Trading was set to halt its crypto spot trading services, and it initiated two lawsuits against its parent company DCG to secure the repayment of loans totaling $600 million. The US DOJ claimed that Sam Bankman-Fried had sufficient access to a laptop for his defense, while FTX's Solana wallet moved $10 million in altcoins to Ethereum through the Wormhole bridge. The Celsius Network filed an "adversary complaint" against EquitiesFirst in an attempt to recover assets,  a US federal court ordered Alex Mashinsky's assets and bank accounts to be frozen, and former manager at OpenSea Nathaniel Chastain decided to serve his three-month prison sentence for insider trading.
In the meantime, Chatbot service Gleen secured $4.9 million in funding in an oversubscribed round, and blockchain startup Story Protocol raised more than $54 million in funding driven by a16z. A survey showed Nigeria as the most crypto-savvy nation ahead of the US and European countries, and Singapore emerged as the top destination for crypto millionaires seeking to protect their digital assets. Multiple government-owned websites were used by crypto scammers to con visitors with fake redirection links to MetaMask, an illegal crypto miner in Russia caused "considerable damage" to a local grid and stole around $225,000 worth of electricity, and Israel's cybercrime unit uncovered a crypto scam where hackers stole millions using malicious software.
Now, kindly join me in the laughter lounge for some jokes and memes.
__________
GM! How's all this week?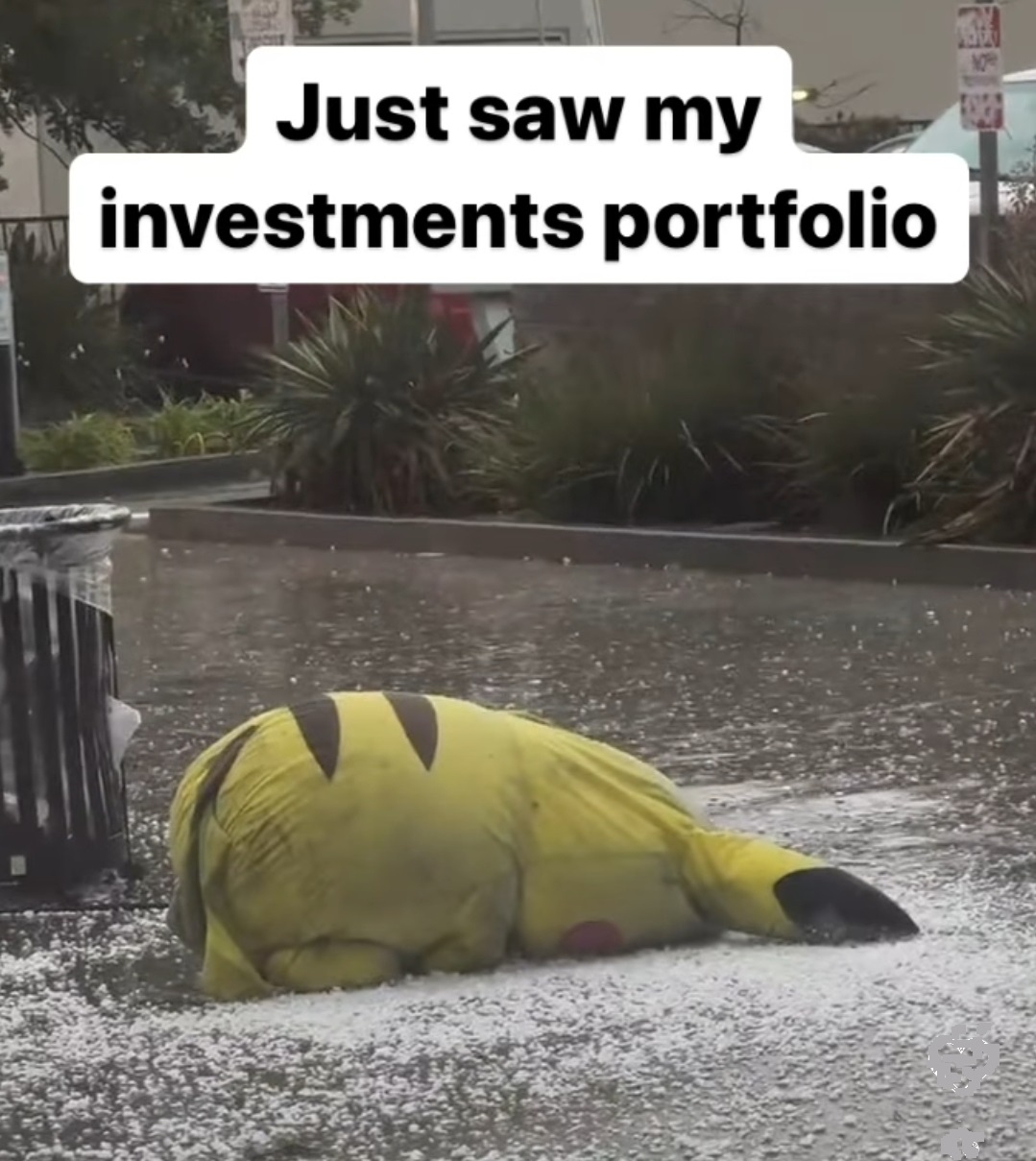 __
Yes.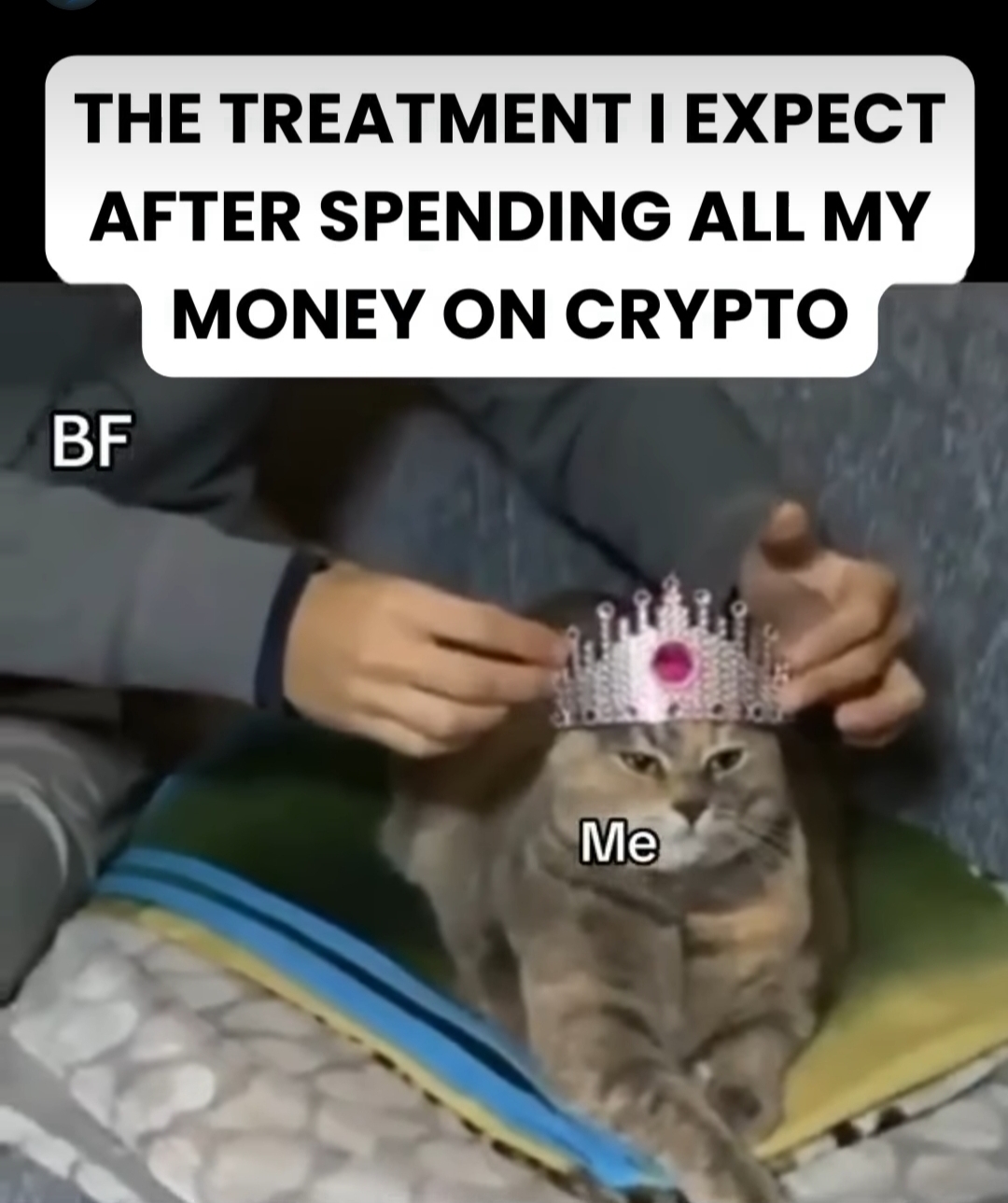 __
Those shoes are good for at least another eleven dips.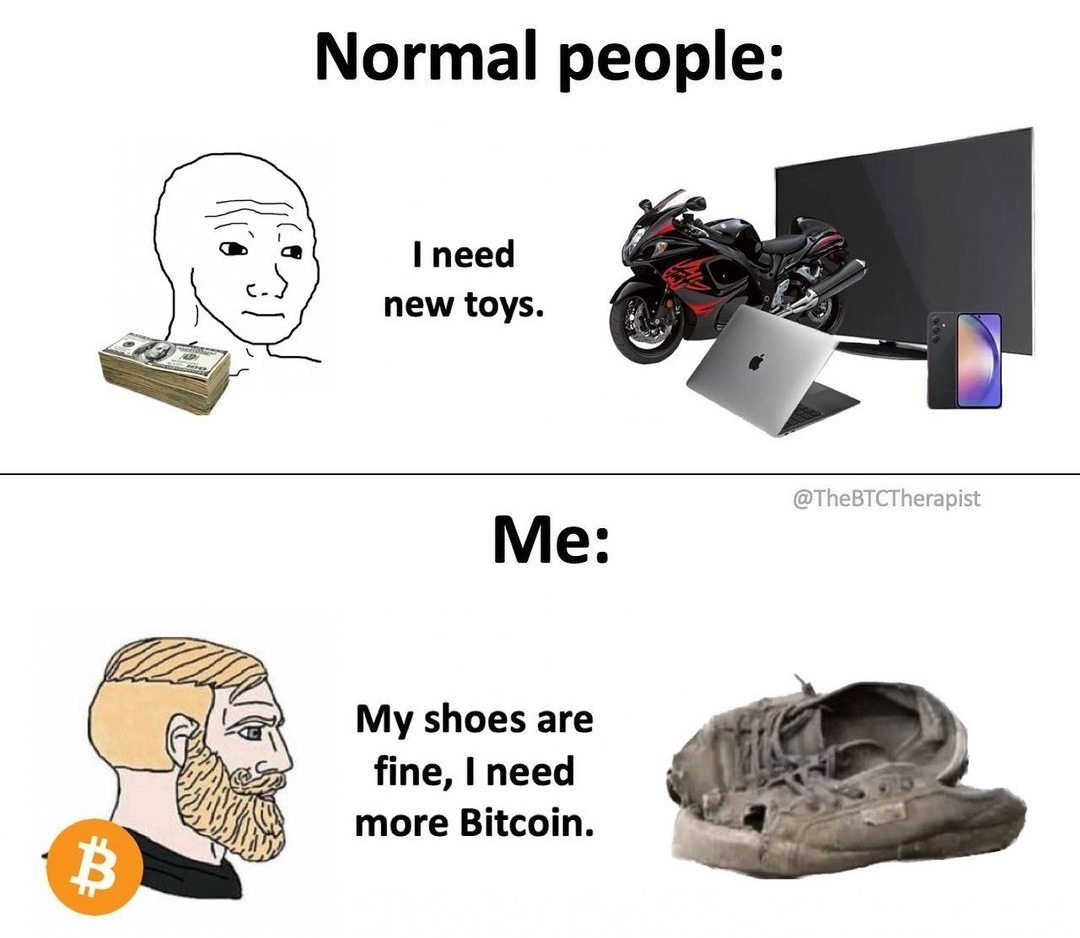 __
It better!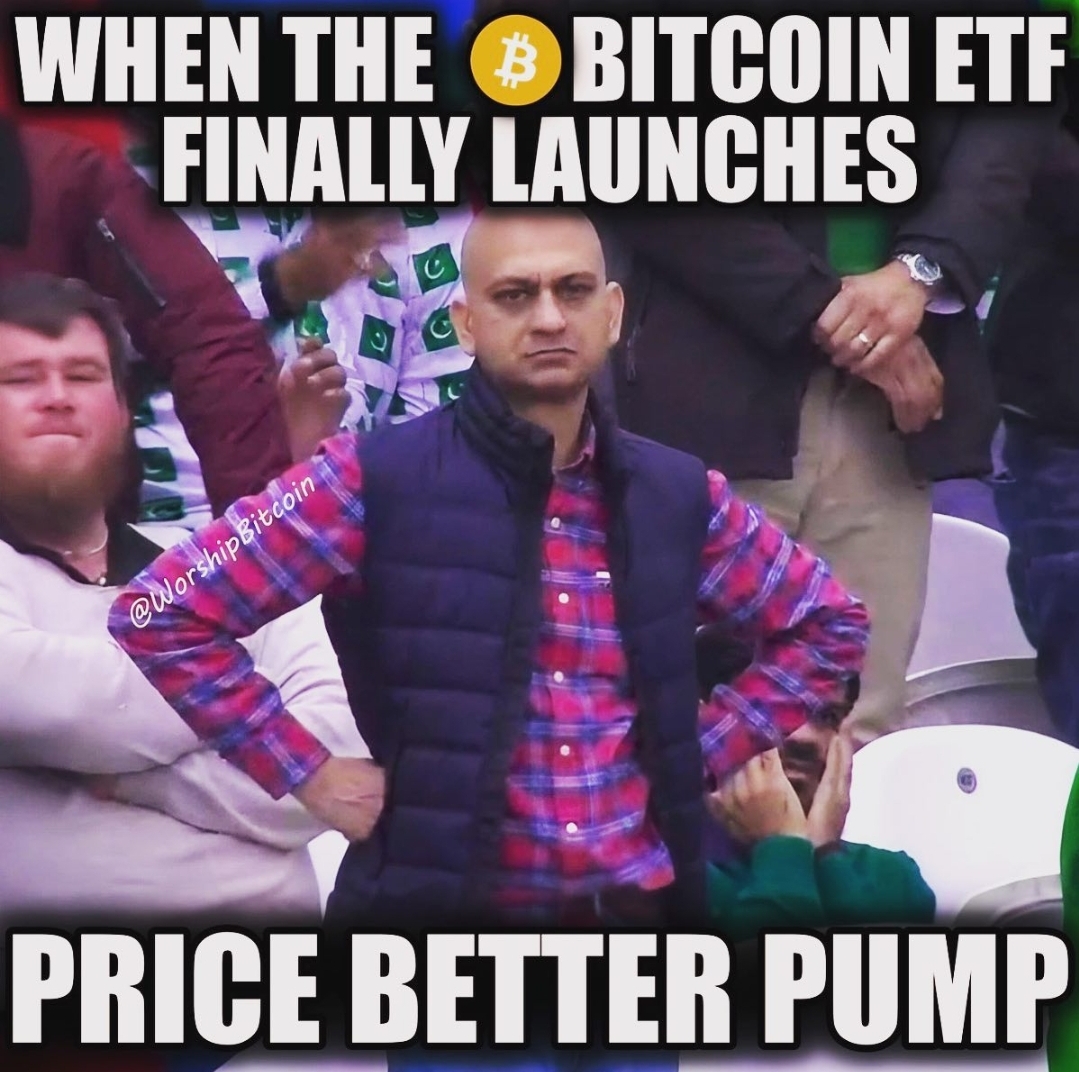 __
No worries, there is still stuff to sell. How many kidneys have you got left among you?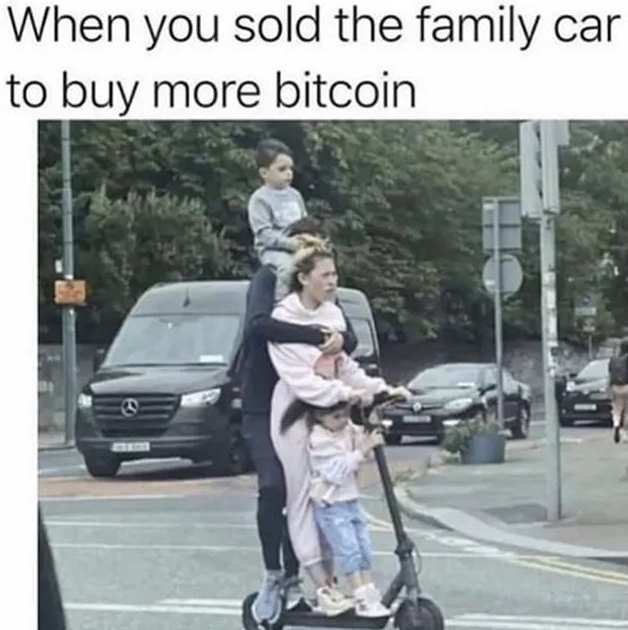 __
Look, it's an important conversation to have….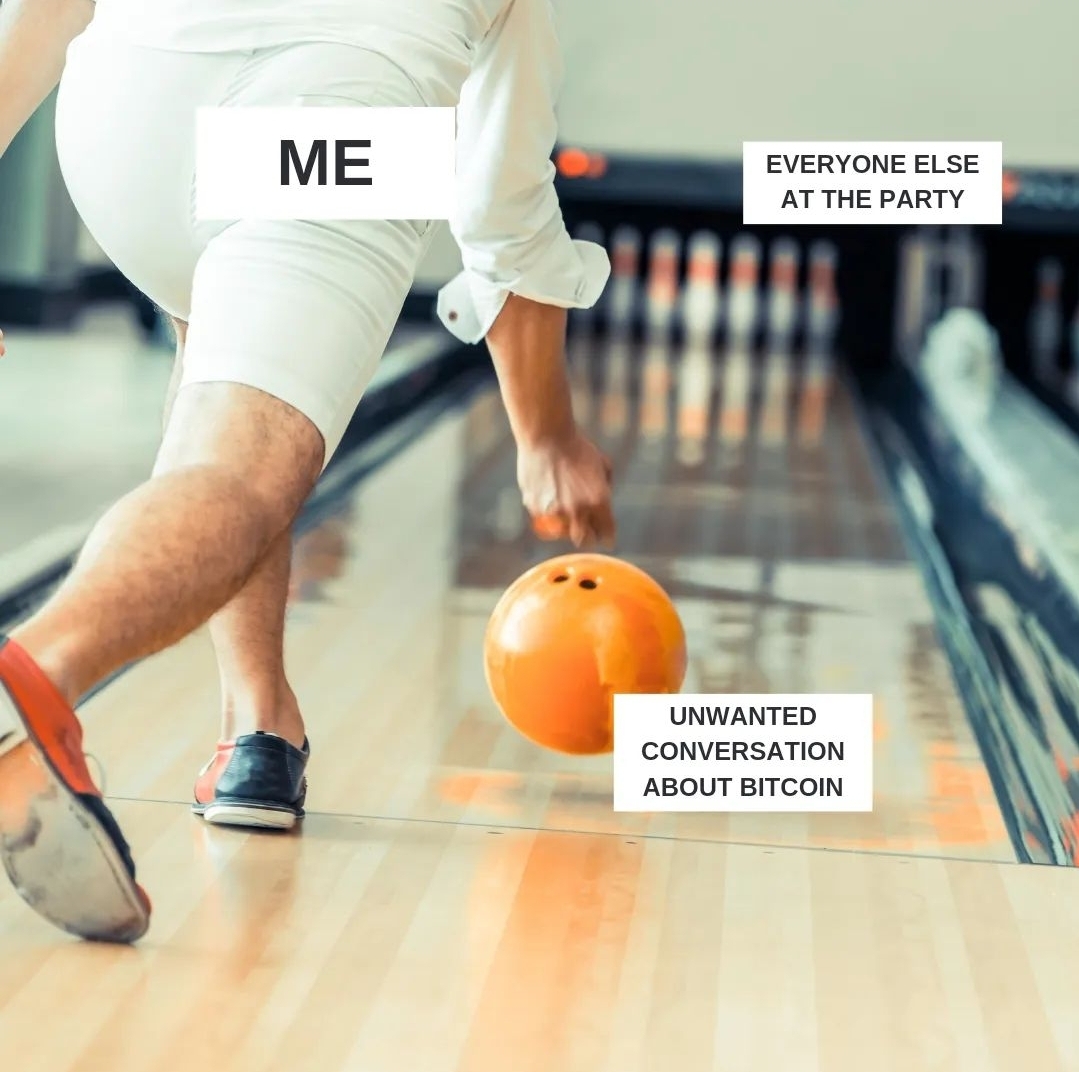 __
'Can't. Have to. Bitcoin!'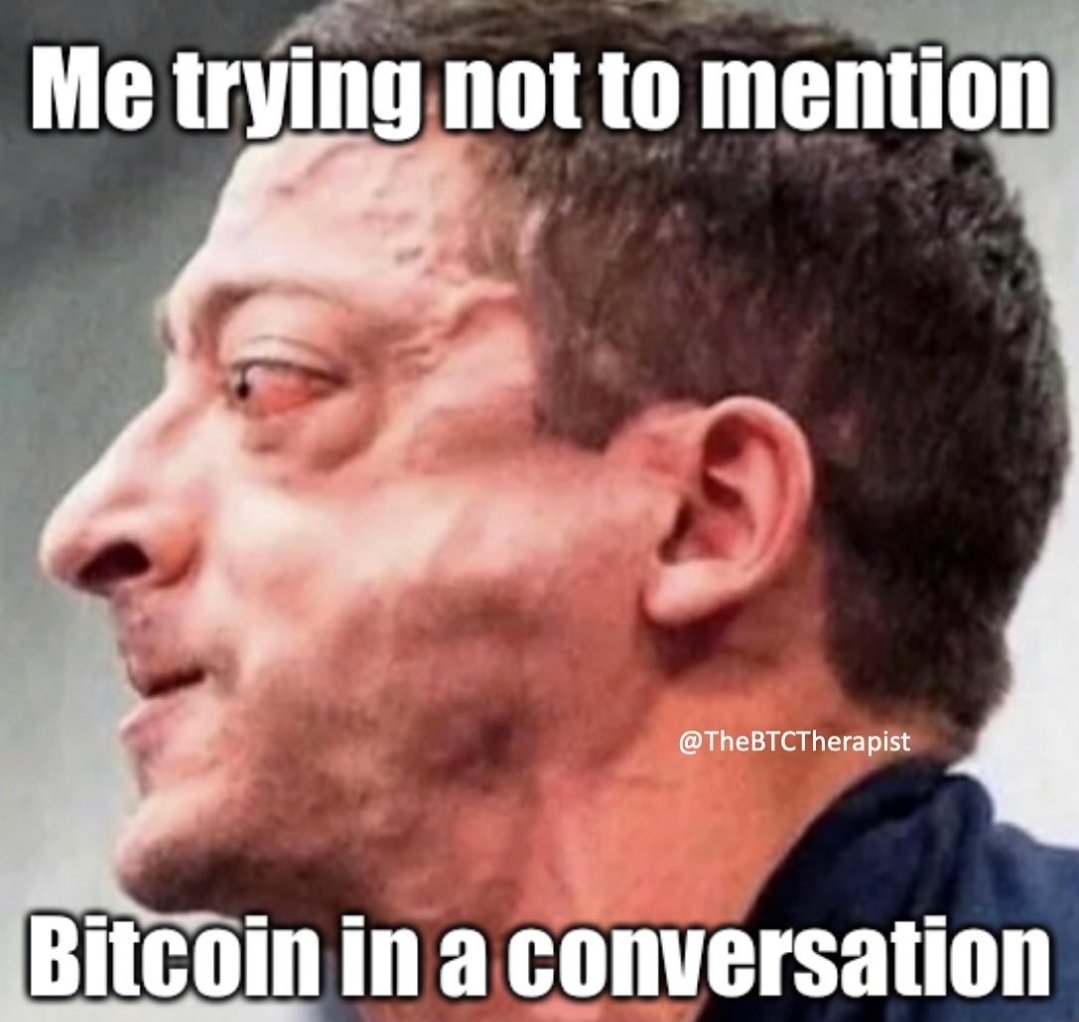 __
Coming to streaming services near you.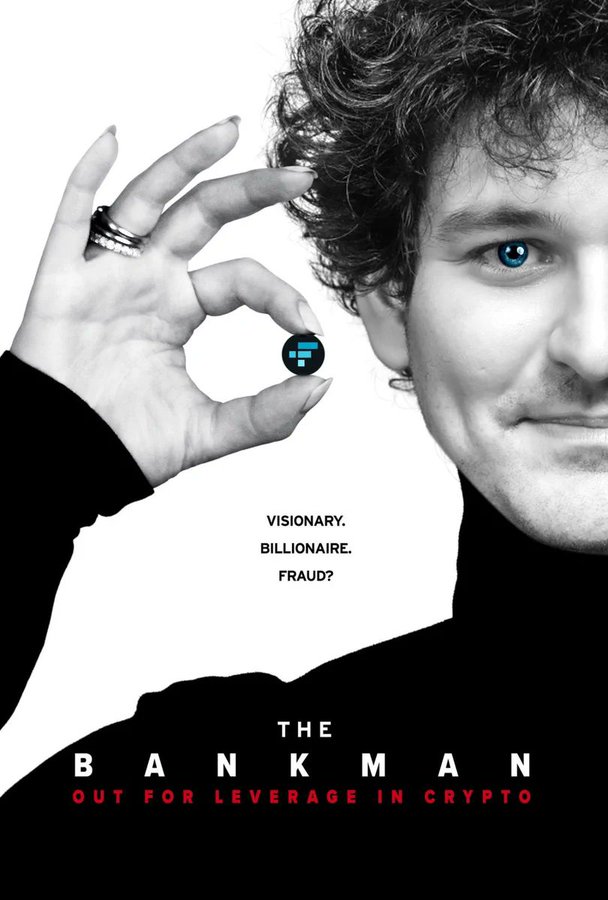 __
'Niiice!'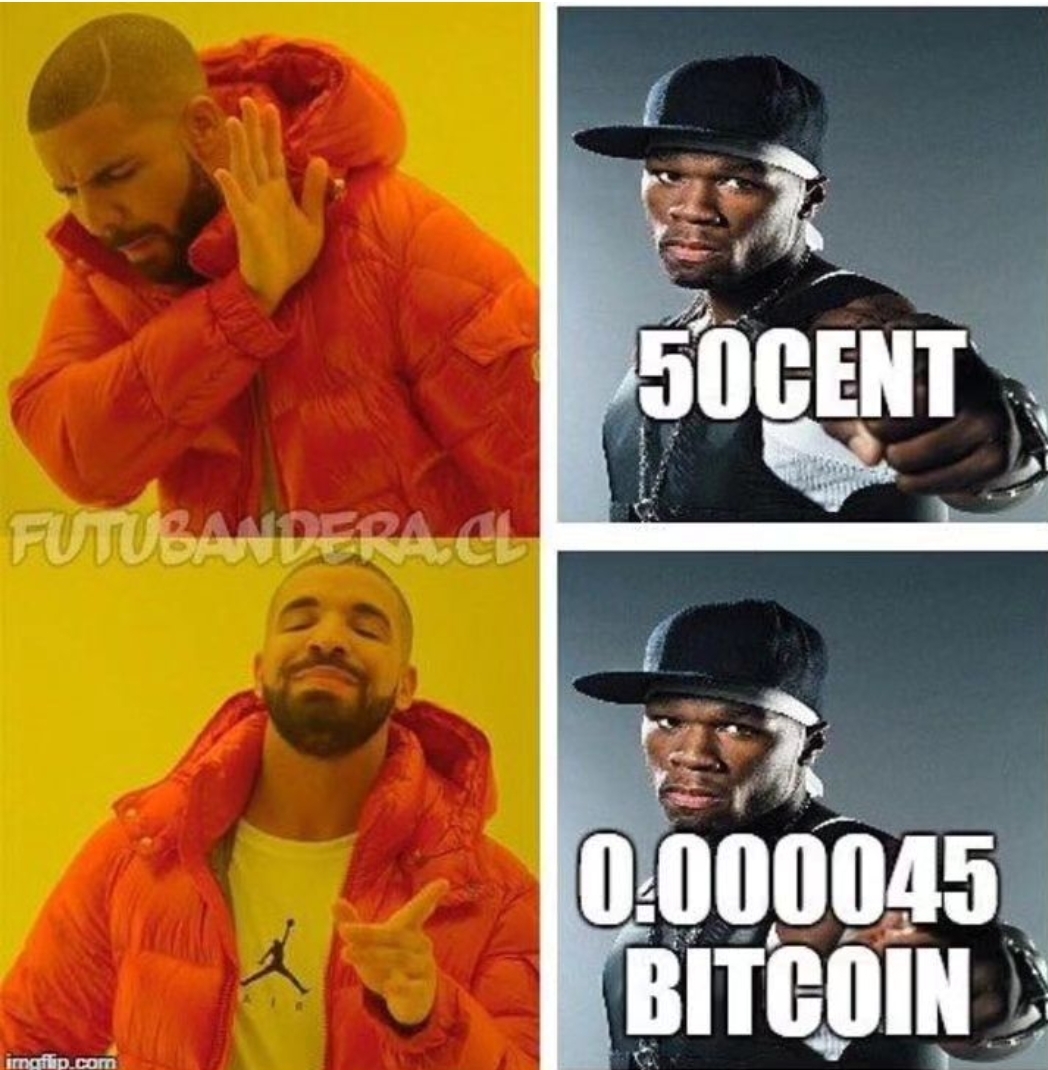 __
'Why is life?'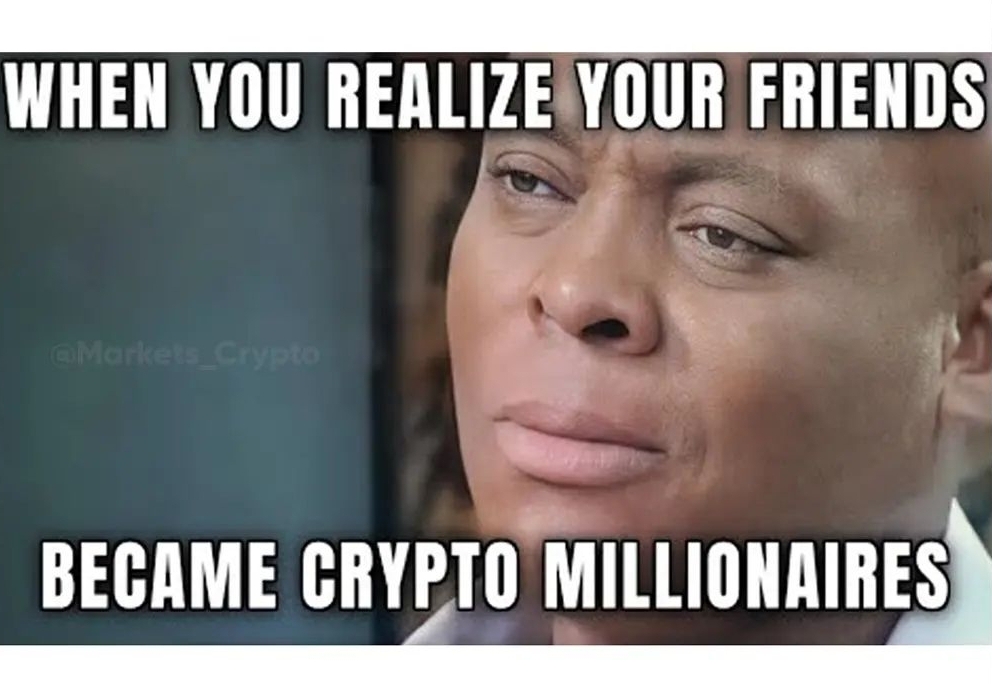 __
US SEC be like:
__
Wonderfully executed.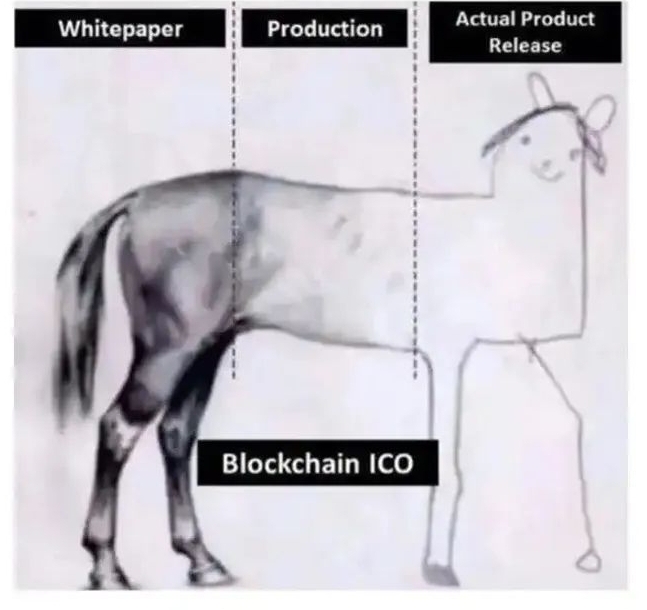 __
Even the pose is there.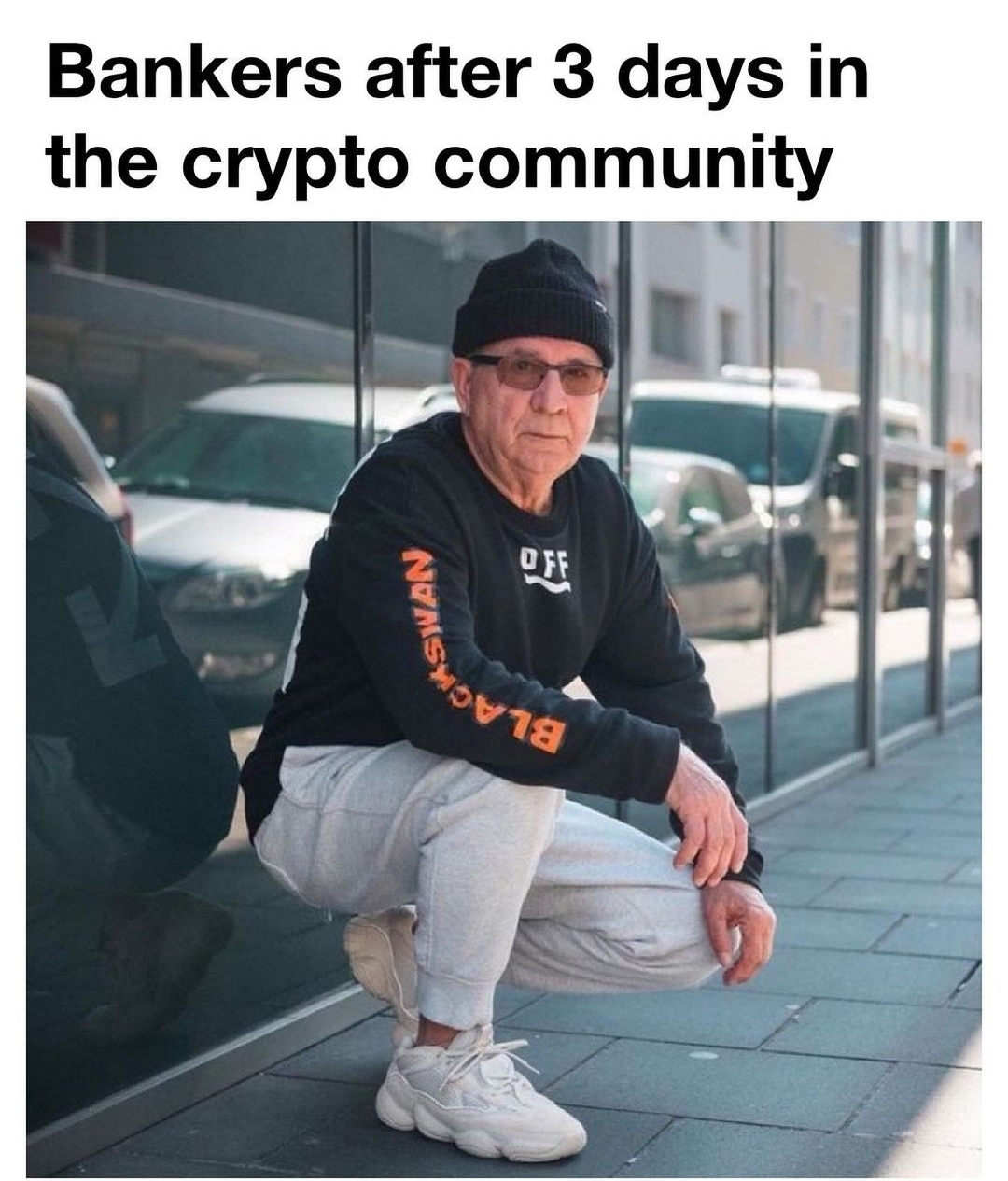 __
This is what your best account balance is for.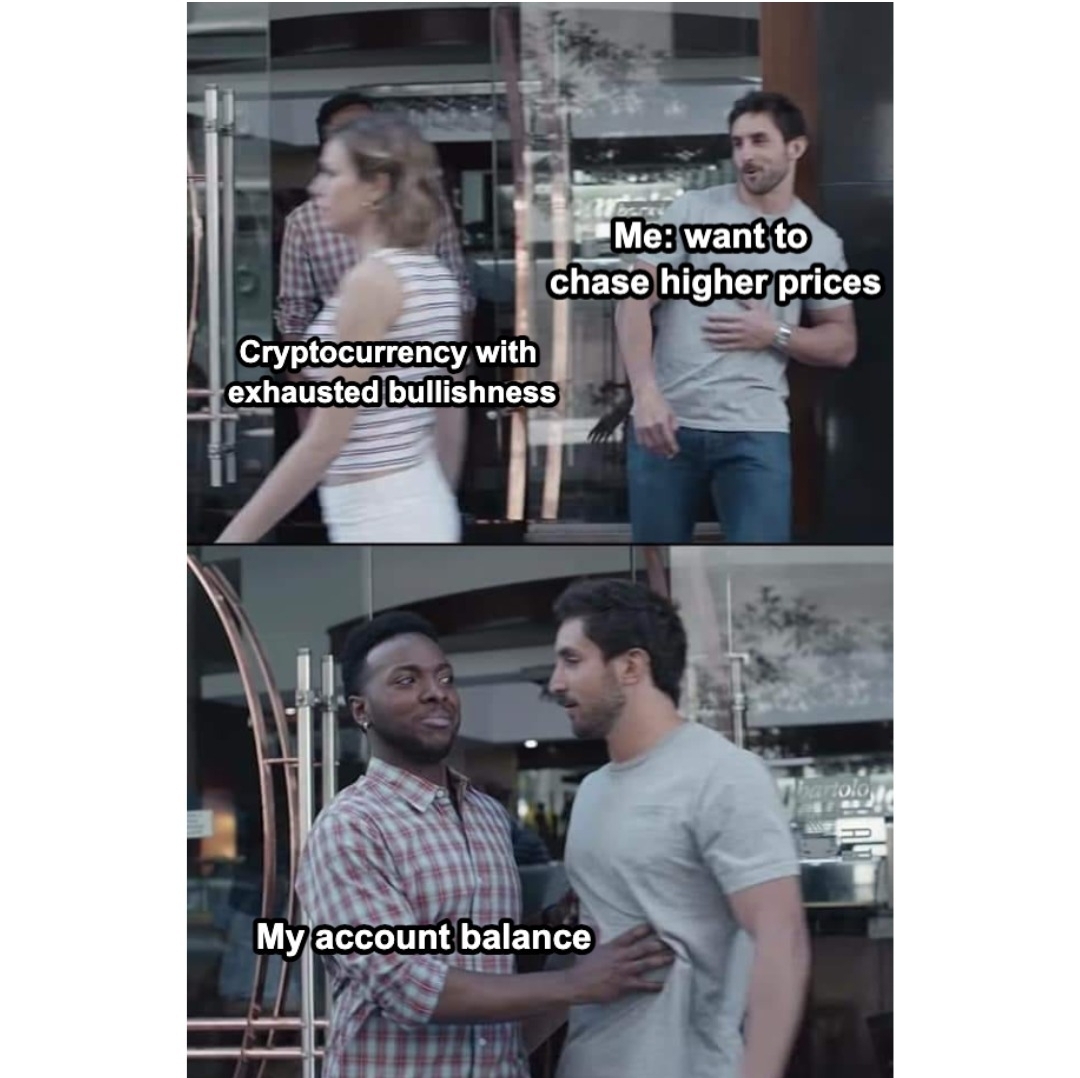 __
Which one are you?
__
Why do you torture yourself?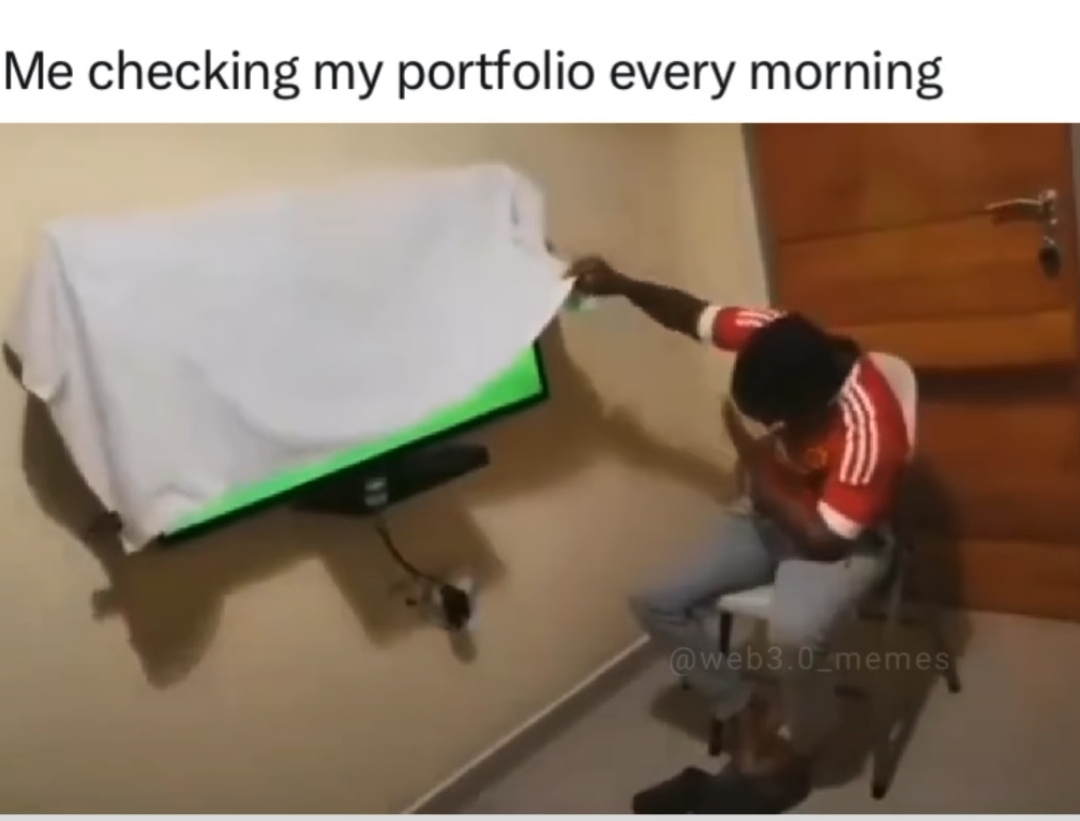 __
Doing the most.
__
The gathering.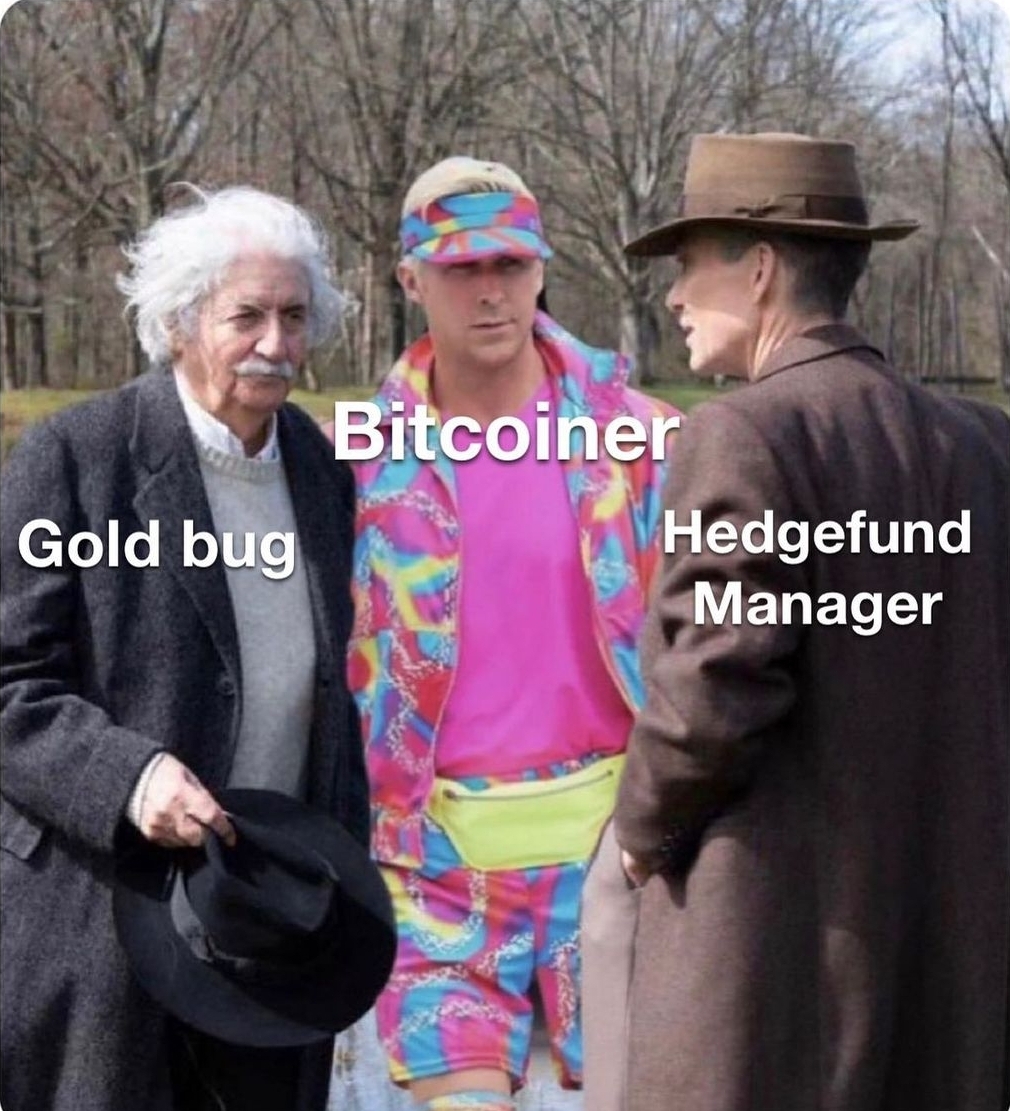 __
What does the Saylor say?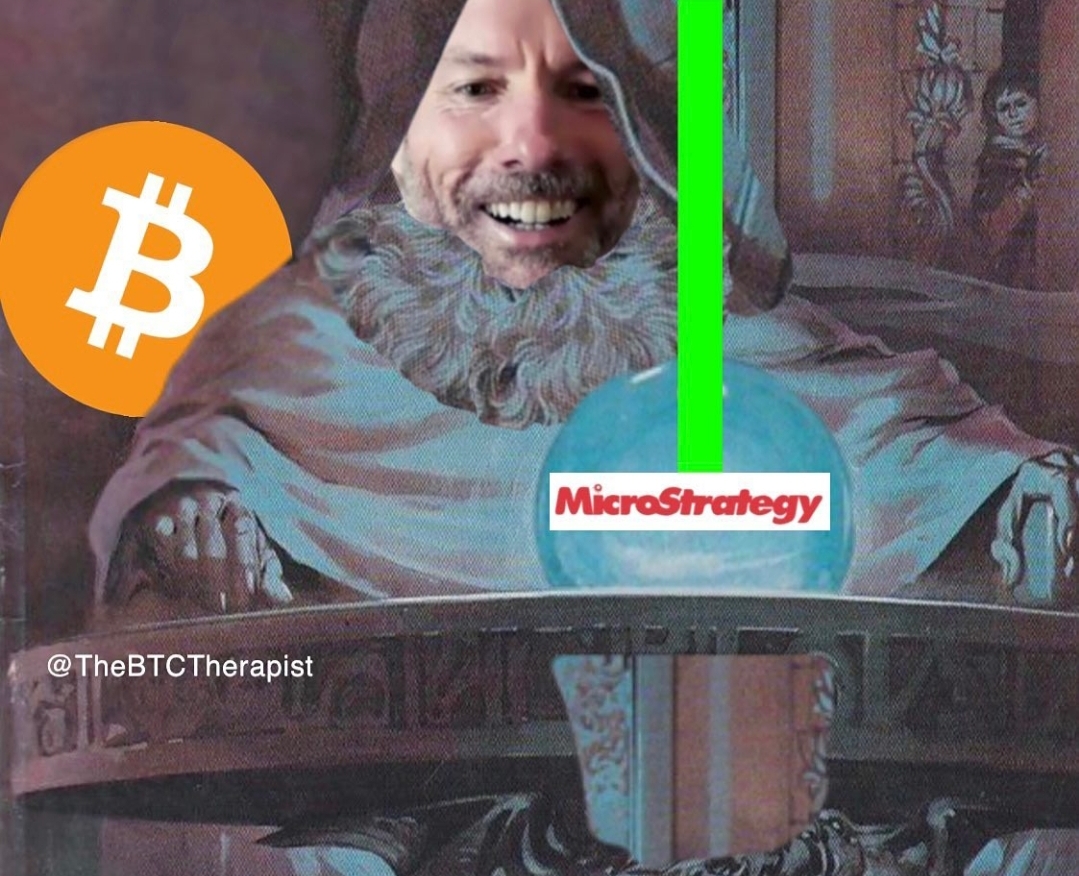 __
And lastly, your weekend historical documentary discussing current events.